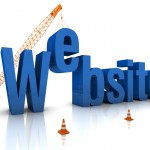 Welcome this is your key to building your own website and managing it. And guess what? For as little as under $100Aus you can have a website.
Consider this for a moment. You lease a shop at the local Shopping Centre, you have been
told that they have thousands of visitors to the centre each week. You open for business.
You very quickly discover that you are working 7 days a week (Remember it's in the
agreement, you must) You are covering the cost of the outgoings and staff wages. You are
barely  taking a wage. You realise you are certainly not making as much money as you
originally calculated. Getting staff to turn up on the weekends is an ongoing challenge.
Then one day management tells you that the shopping centre is upgrading and you have to
upgrade your store at your own cost. This you discover is going to cost tens of thousands of dollars.
Chewing up any profit you thought you might have made. In reality you are now deeper in
debt.
In comparison your new website store is open for business 24/7 on the world stage.  You
now have a store that millions of people worldwide now have access to. You can create as
many stores (for under $100Aus) as you like with the same products but with a different
look and feel to each store to suit the many different tastes of your potential clients.
Guess what? You don't even need to be there when visitors come into your store! You may
not even need staff. You don't have to go to the bank.  Each morning you can turn on your
computer and check the bank account or orders online.
For too long there has been a huge cloud of mystery and confusion around creating and
maintaining a website.
Have you been told it was too difficult by everyone who had tried the DIY websites (even those
are expensive)? Have you actually paid for a DIY Website and it just sits there with the basic
info and try as you may, you are unable to get it to do all the great things you thought it
would do? And when you researched getting someone else to create it for you, you nearly
fell over when hearing the cost? Programmers tell you that to build your own website you
REALLY should know HTML (whatever that is)
At our workshops you will learn step by step  how easy it is to create your own
website. You will see how to make changes, add videos,
insert your YouTube videos, load pictures, documents and even sell your products. And for less than $100 aus.
At the workshop you will receive a manual that is step by step, picture by picture instructions.
Or you can choose to purchase the eManual.  Contact Us